An Android example on how to use Dependency Injection with Dagger and mock dependencies in JUnit with Mockito There is a phenomenon in Hollywood from the cliché response given to amateurs auditioning: "Don't call us, we'll call you". My friend Mauricio Aniche wrote a great post about how to use this concept in order to have better unit tests. We're going to apply here the same code he wrote. In a pratical way, let's understand how to use the Inversion of Control pattern in Android applications. Warming up: The Scenario We have a

BillFilter

responsible for

filter

bills that have value less then 2000. This class will receive the BillDao in the constructor. Our

BillDao

will connect to the database. The

BillFIlter

will be responsible for the logic of getting just the values with less then 2000 values. The

BillFilter

will receive

BillDao

as a parameter in the constructor. The

MainActivity

will get the number and show in the screen.
Dependency Injection with Dagger 2 As you can see in the first code above, BillFilter's constructor has now

@Inject

annotation. This comes from JSR-330 specification and will be implemented with Dagger 2 in this example. In order to have this injection working properly, we need to teach Dagger what to inject when constructin the graph. For this, we'll need to use 2 components of the framework:
❱ Module: To teach how to provide one dependency
❱ Component: Tie everything together and return full loaded object
With this classes,

Dagger

will look the dependency in the BIllFilter constructor and search for a methods annotated with

@Provides

. Component is the class we will use when we need a BillFilter from now on. The Activity The activity now will be very simple. The idea is just to use fully loaded

BillComponent

and receive the filtered bills with ther filter method. We then update the TextView with the list size. Finally, we can easily test The main idea here was

to receive dependencies as parameters

, for example, in the constructor. This way we can achive

loose coupling in our design and unitarily test

our bussiness logic. In the test bellow, everything we want is to make sure the filter method will every works as expected. Here comes

Mockito

. Benefited from the idea of receiving the

BillDao

dependency in the constructor, we will mock BillDao and stub the

all()

method to return a controled list. This way, we don't need a database to unit test the scenario. Don't seek, receive Using the idea of receiving dependencies you can easily make your code more testable. To achive that, try to use a framework like Dagger or any one else. The most important concept here, as explaind in the post, is to have a good classes design in order to have good and maintainable software.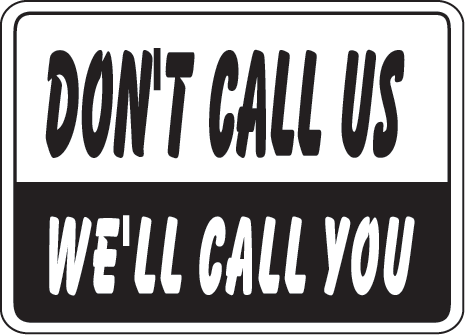 comments powered by

Disqus